Bows For Sale
INDEX OF BOWS
VIOLIN BOWS
Violin Bow Silver & Ebony
By Jacob Mitas 2019
63 grams
Inspired by FX Tourte
SOLD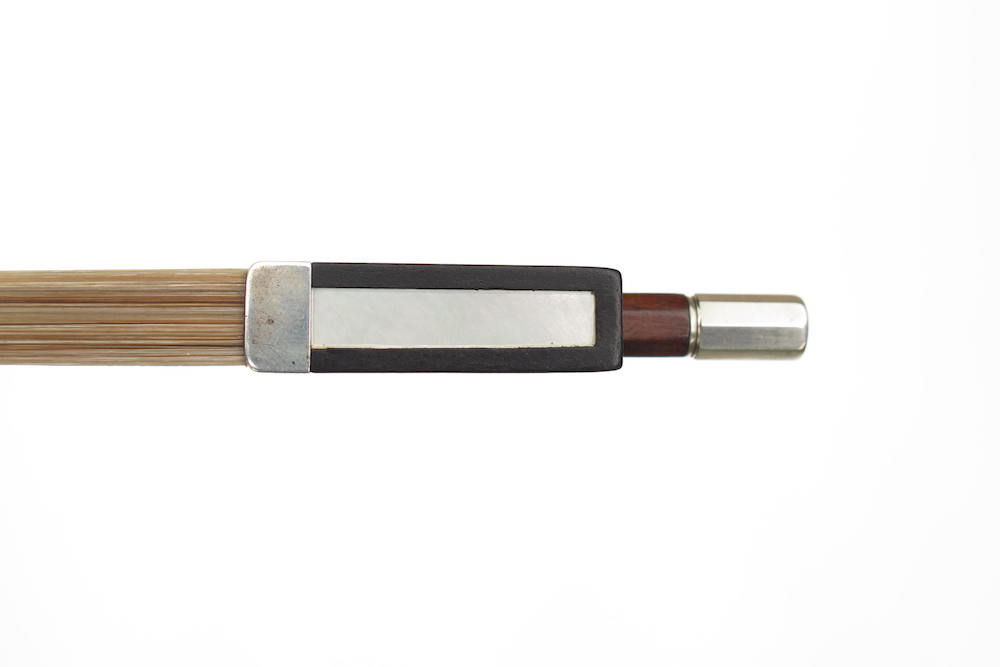 Hill and Sons Silver Mounted Violin Bow
By Frank Napier c. 1929
58 grams
SOLD
The stick, branded "W.E. Hill and Sons England", is made from flamed, rich brown pernambuco, resonant and agile for playing.
The original silver tip plate has the typical three leaf marking of Frank Napier. The stick under the frog is marked with 29 and 1, and the frog underslide is marked with a matching 1.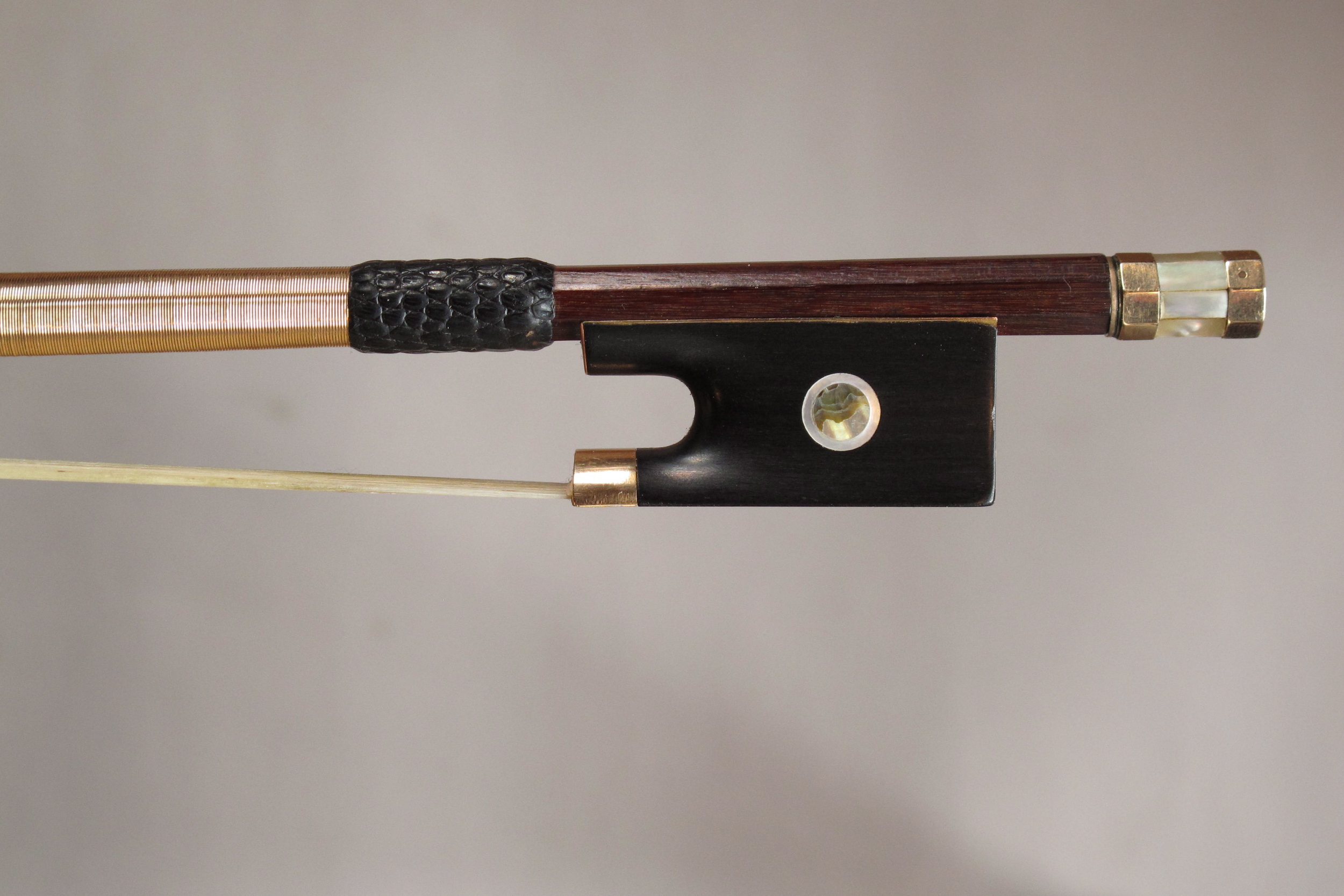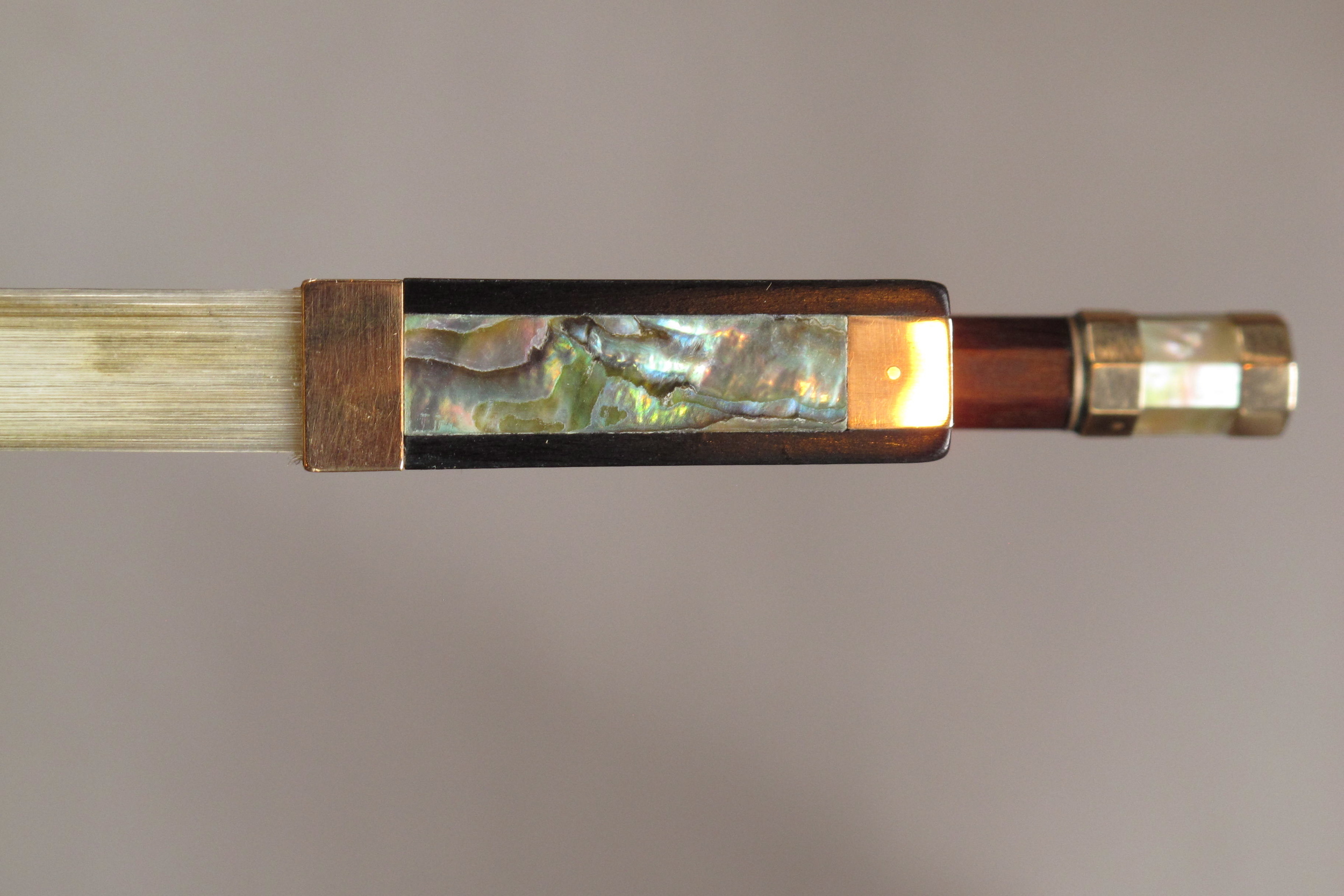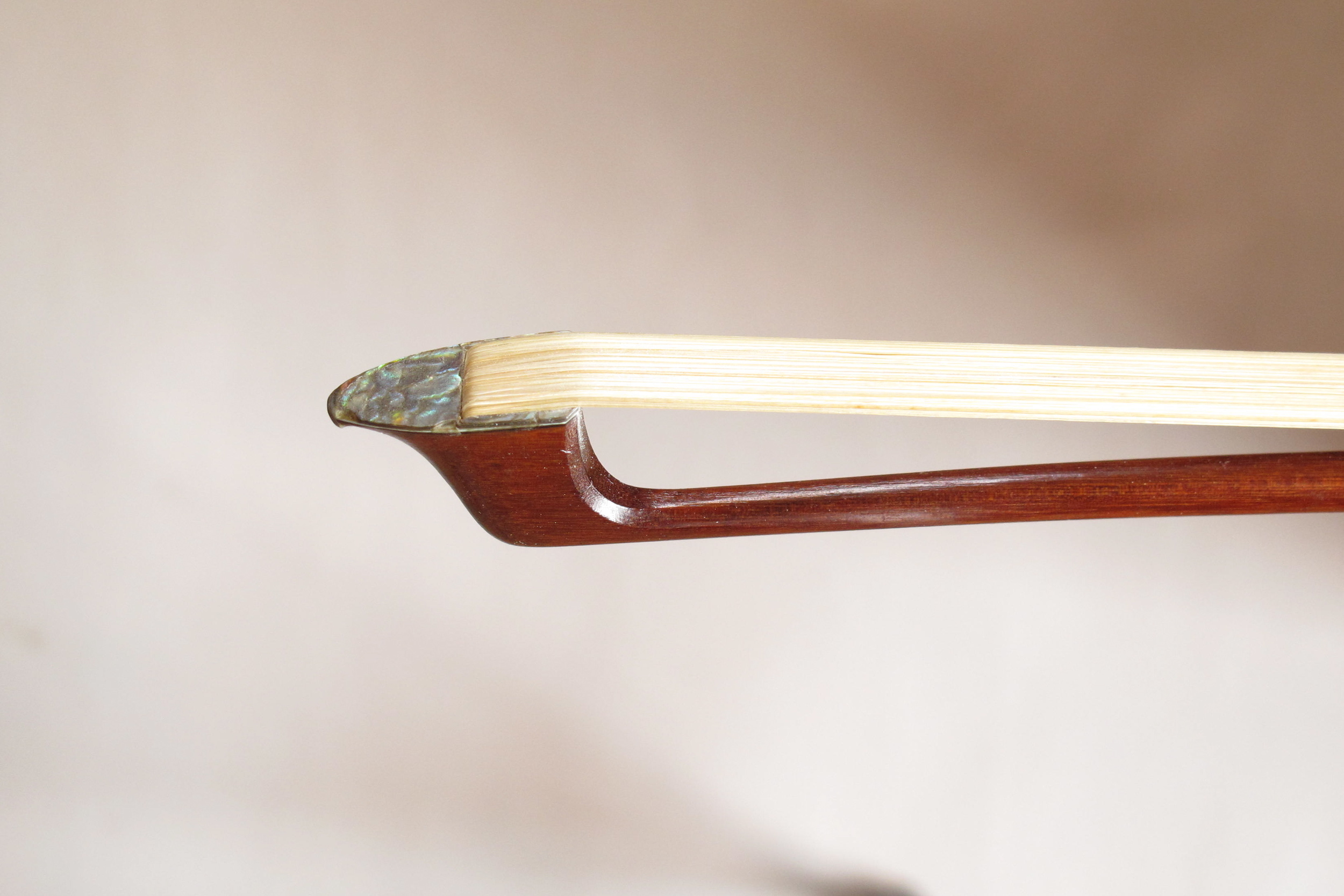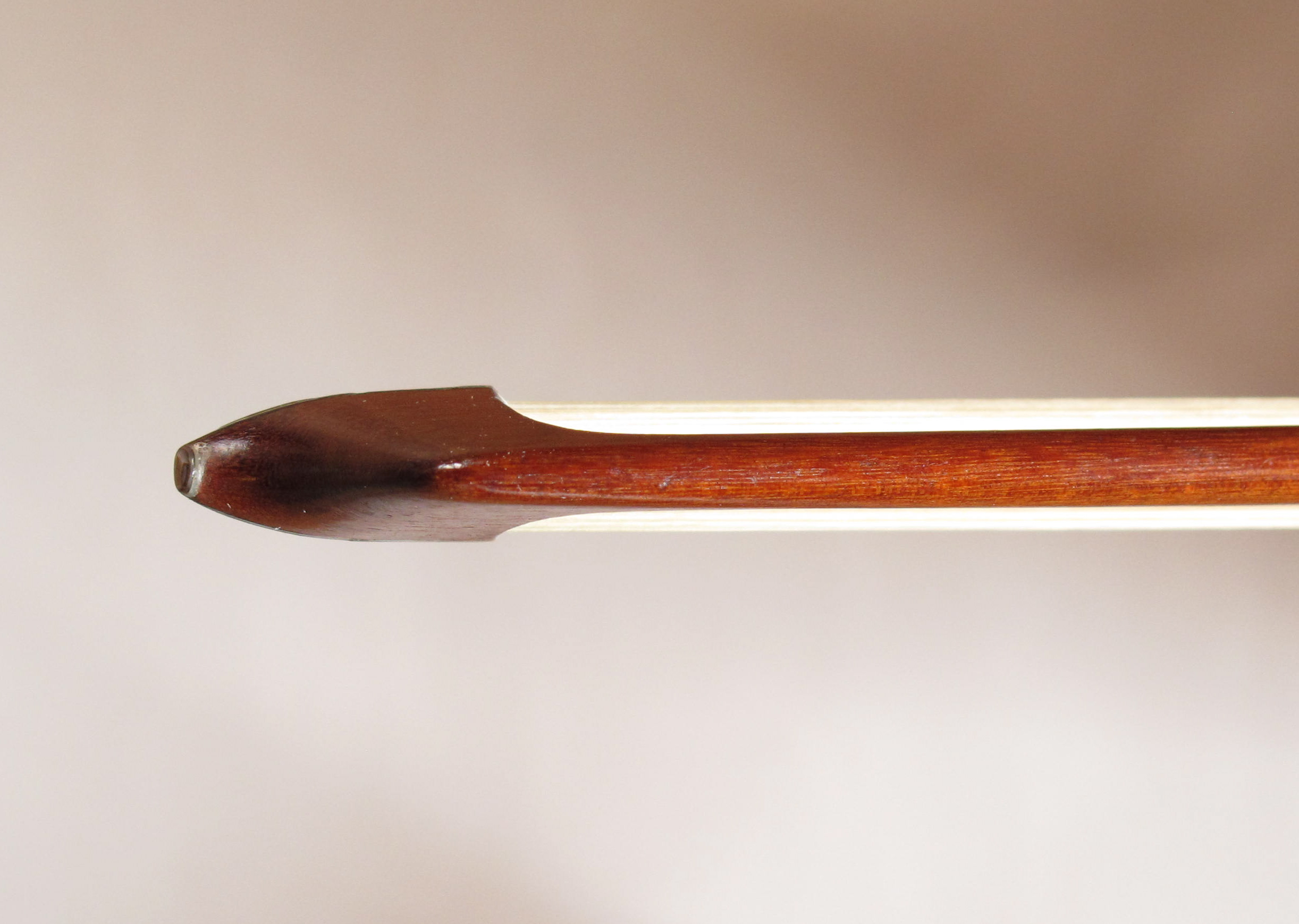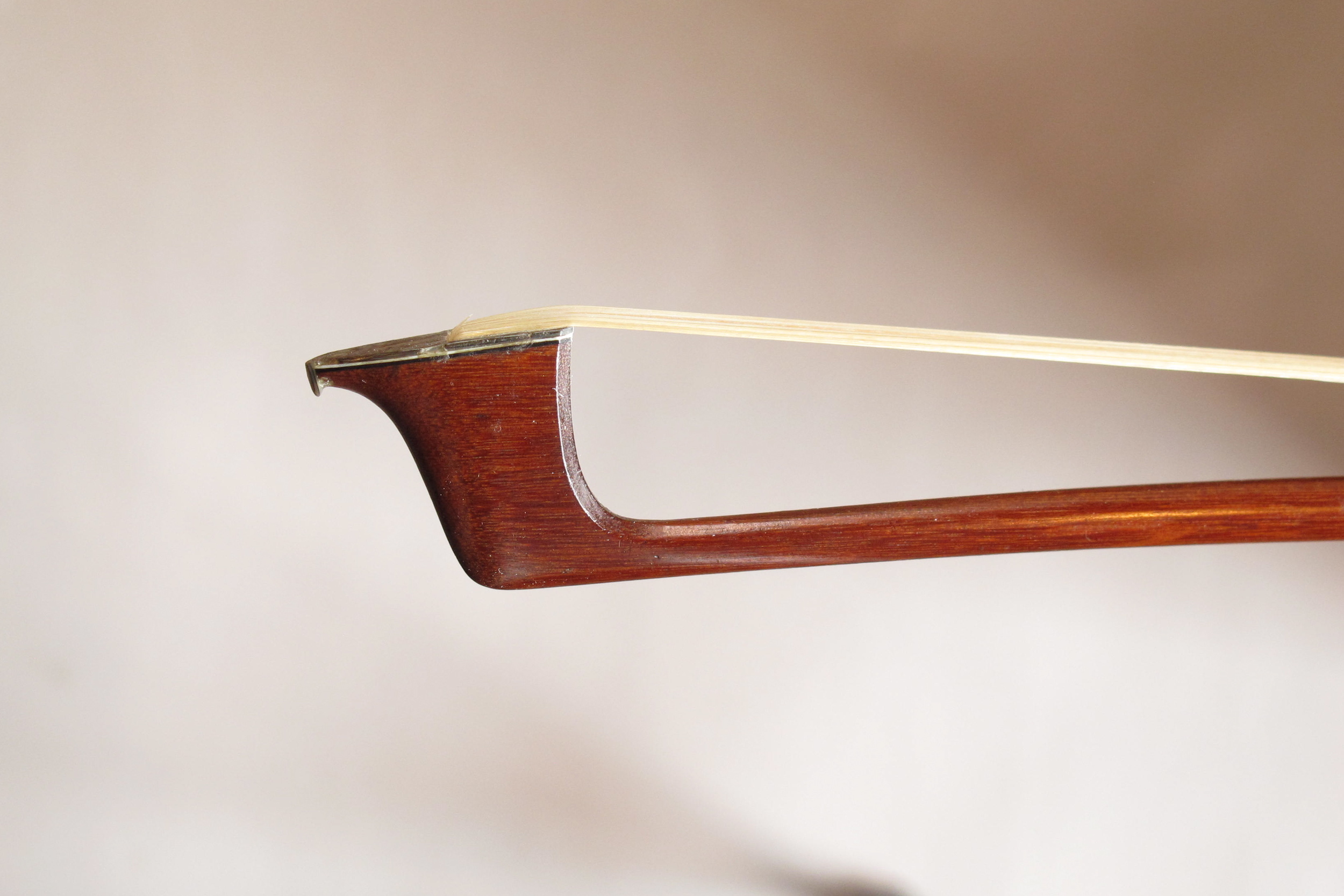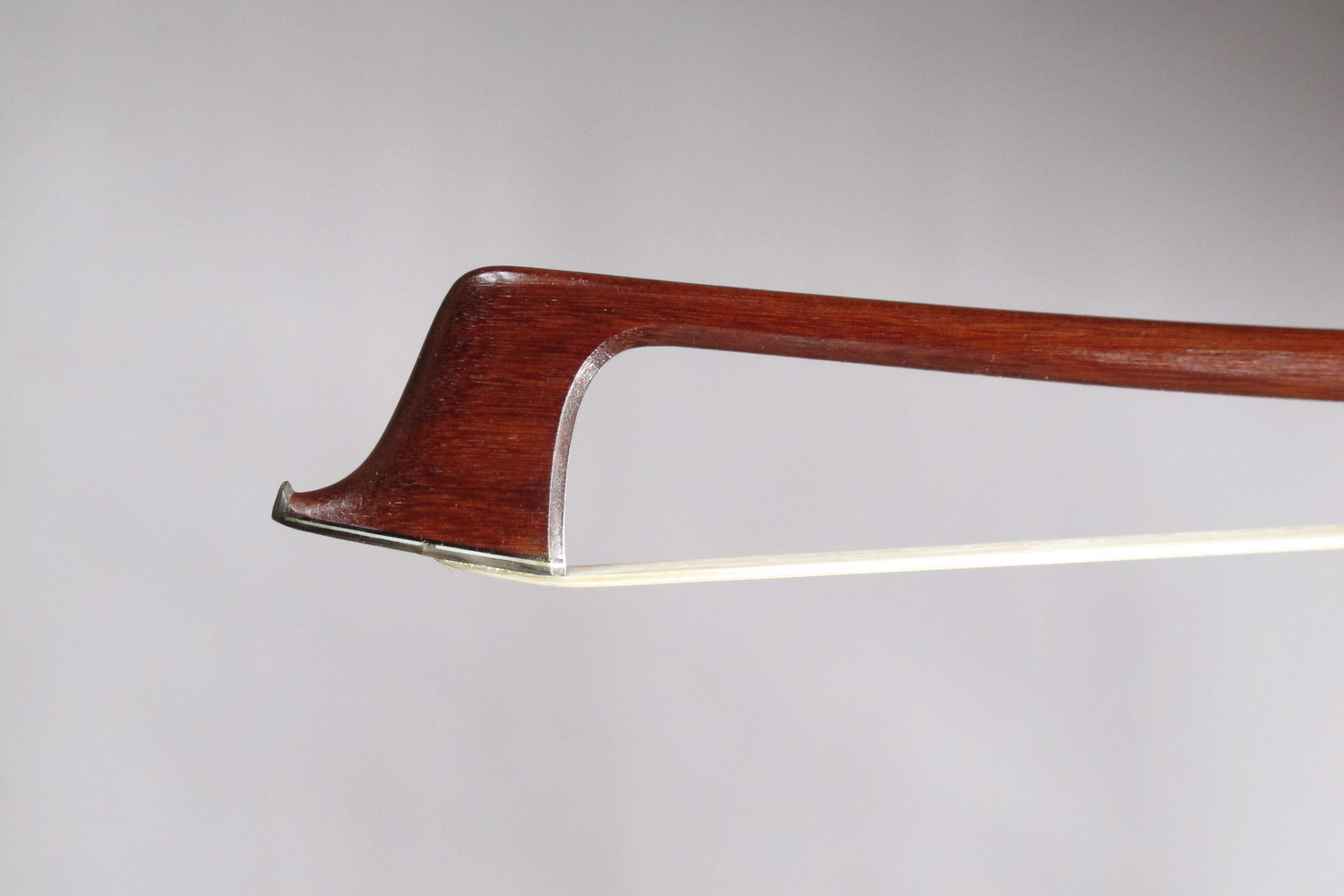 Étienne Pajeot Violin Bow
c. 1840
Excellent playing bow made of golden dark brown pernambuco, with gold mounted ebony Frog and Button. The frog is a later reproduction made with exceptional skill matching the style of this Pajeot.
Warren papers included for authentication.
MITAS Cello Bow
2015
80 grams
Golden brown, dense Pernambuco stick with warm and powerful tone. Handmade ebony and silver mounted frog and button.
PERIOD BOWS
currently unavailable
BASS BOWS
currently unavailable